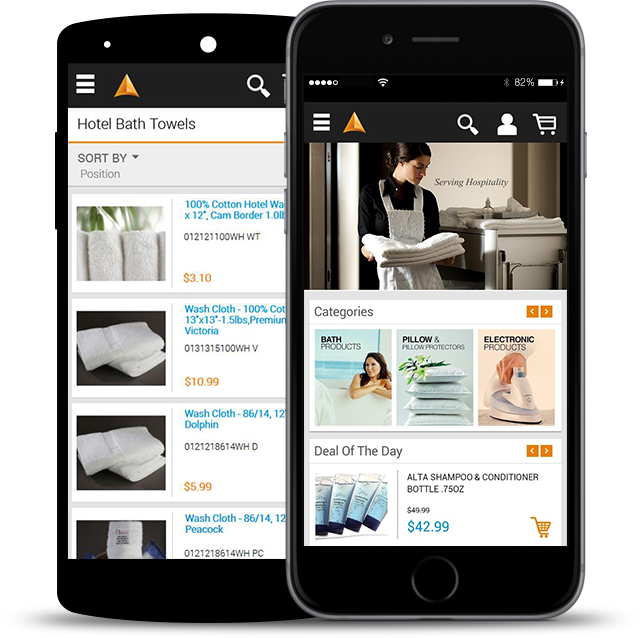 Now, you can do more,
from smart phone
Save Time, Save Money Every Day!

Now, order a variety of hospitality supplies from anywhere anytime with this app. Get latest updates, discounts, deals and notifications on your phone. It is available for all iPhone and Android phones, this app allows you to browse a huge range of products. You can order them directly and even get the convenience of online payment. Your order is placed within a minutes and ready to ship.

You even get the benefit of exclusive functions that enhance your experience.